The Biggest amusement park in limbe
Beach 1
Our Olympic-size swimming pool is attraction "numero uno", the pride of the Park! Quick! Get into your swimsuit or swimming trunks, take your pre-swimming shower and dive straight in! With our warm, professional Pool Guards, you don't have a care in the world!
Sea Breeze Restaurant
Chef's specialty: Gambas in white sauce, Eru and fufu! This is NOT a joke, this is NOT "market talk": it will be very hard to find better food in the whole of Limbe than at ALCEF Park's Sea Breeze restaurant! Just try
WATER RIDES ZONES
Watch the children splash, ride, row and swim at our Water Rides! Let your little darlings discover the joy, the fun and the magic in water!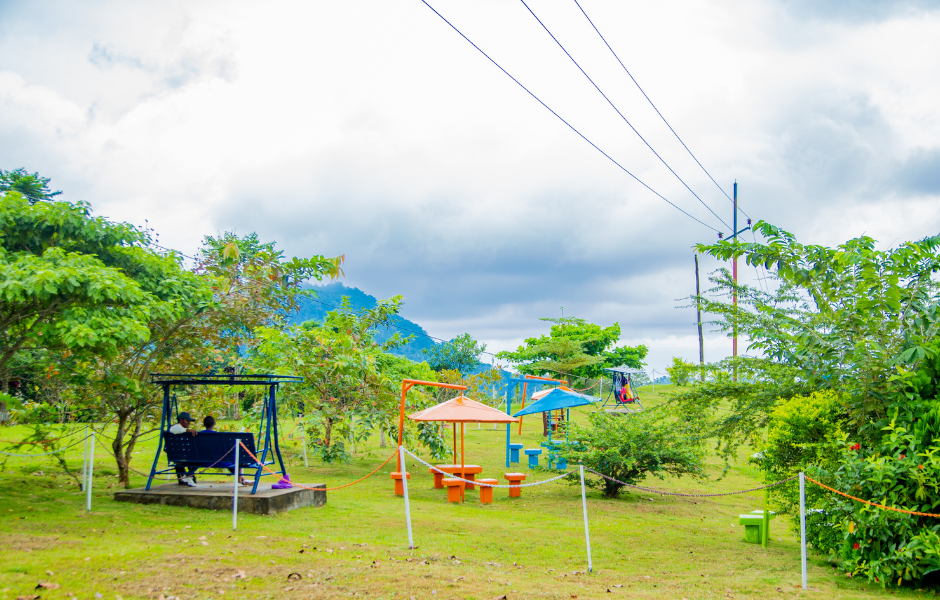 RIVIERA RELAX
Activate the "de-stress" mode! Where? At ALCEF Park's Riviera Relax garden! You can have a romantic evening here, why not? Found the lady of your life already? Pop the "will you marry me" question at Riviera Relax; the "YES" answer is guaranteed!
TT SPOT SNACK BAR
No more dull evenings! No more tight rooms filled with cigarette smoke! Get the same "snack-bar experience" with chilled drinks, delicious grilled food and a giant, TV projection screen, but out in the open with lawns and flowers, sea breeze and moon light!
CLUB HOUSE
Billiards, table hockey, play-station latest version! All that and more at our Clubhouse! Sit around with friends, play our table-top games, order some food and just chill; all in our one-in-town Clubhouse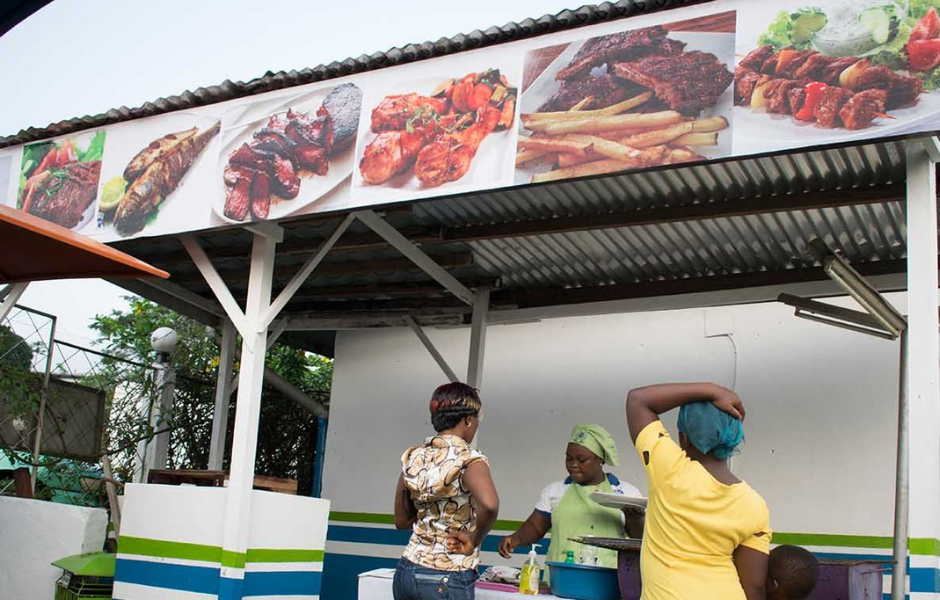 FAST FOOD DIVISION
Impossible to ignore the delightful aroma of crisp, popping corn or of hot doughnuts! Then there's our creamy, rich ice cream too and, even our beloved "dodo" and "oil kpacoco"! Find them all at our Fast Food division, and wash everything down with a drink - preferably our natural, deliciously chilled, fresh fruit juice!
GYM
Work out any way you want — our gym is fit for all. Whether you come to lift weights or drop it like it's hot, you'll find what you need to look & feel your best. This is the ultimate way to get fit and healthy; with the friendly support to keep you challenged and smashing goals!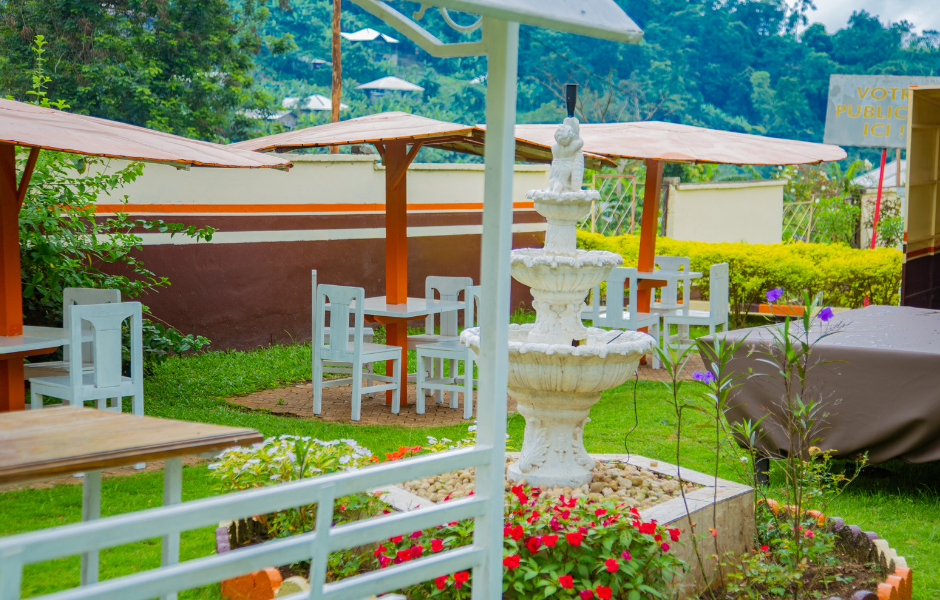 VIP
Cozy, classy and intimate! Settle down at VIP if you cherish your privacy, want a quiet chat with friends or a game of ping-pong that is away from the Park's noisy crowds!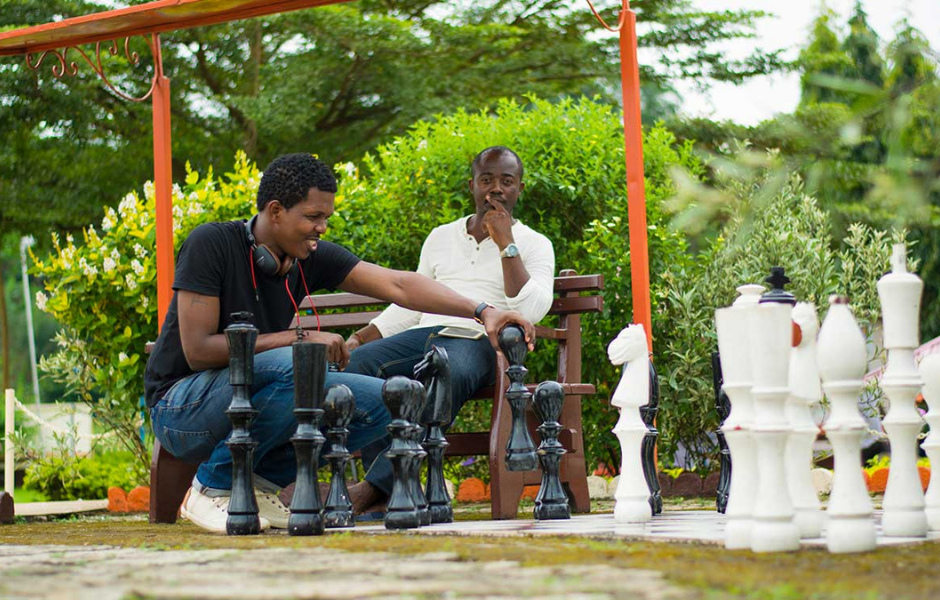 FOUNTAIN GAMES
A challenge for our adult visitors! Battle it out with each other on the giant versions of games you know well: Chess, Ludo, Snakes & Ladders and Draughts!!
EVENT MANAGEMENT
ALCEF handles the organization of all kinds of events; private and corporate, from classy furnishing and superb décor, to delicious food and souvenir albums.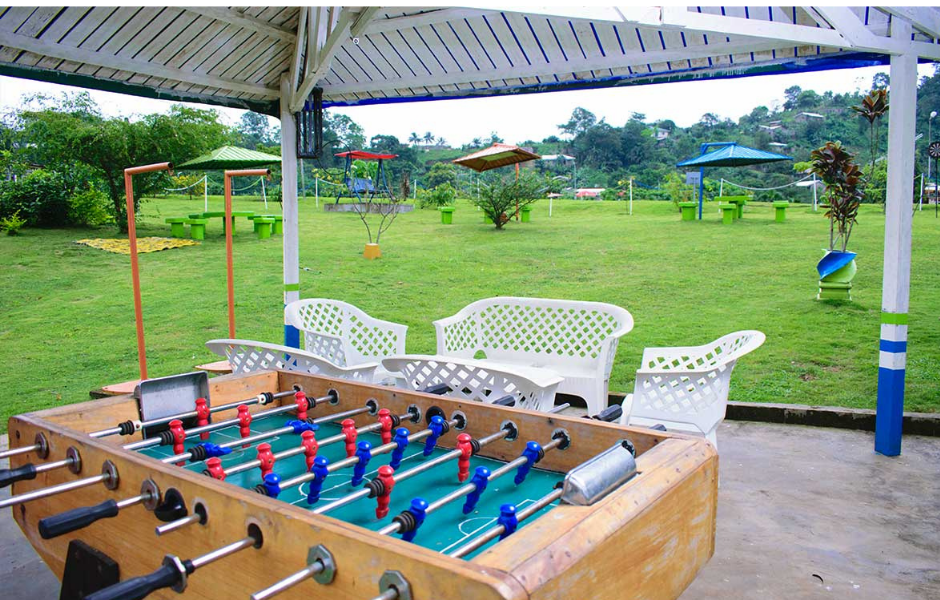 PICNIC GROUNDS
There can be no better place for resting or reading, playing or picnicking than at ALCEF Park's Picnic Grounds! You can even test your patience at our fish pond! Catch a fish? We will roast it for you … and then you can eat it at our boukarou, then play ping-pong, or babyfoot, or darts…aah! We're just too much!!!
Attractions and fun for both you and your kids.